The Laurel Cabin in the North Georgia Mountains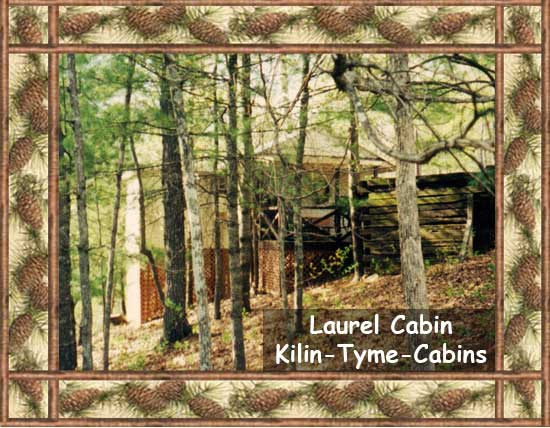 Secluded getaway in the North Georgia Mountains of Blairsville, Georgia
The Laurel Cabin at Kilin-Tyme-Cabins in Blairsville, Georgia is a great place for a secluded get-a-way in the mountains. In many ways the Laurel is our most charming little cabin. It's a favorite of many of our repeat guests who don't care for hot tubs or spas. One bedroom, one level, cozy & romantic. Just relax and enjoy the mountains.
Take advantage of the following special rates:
2 night minimum except October & holidays. October requires 3 night minimum stay. However, exceptions may be considered depending upon end of week availability.
Standard Nightly Rate $81.40
Special Rate $74.00
Midweek Standard Rate $71.39 (Sunday through Thursday)
Midweek Special Rate $64.00 (Sunday through Thursday)
Weekly Standard Rate $58.08 (7 Nights)
Weekly Special Rate $52.80 (7 nights)
Special rates do not apply to holidays or the entire month of October.
Longer stays may be arranged. Call for information.
Prices subject to change without notice.
We would love to chat with you or to communicate by email. For availability and reservations, we have found that our guests prefer our personal attention. Please call or email us today!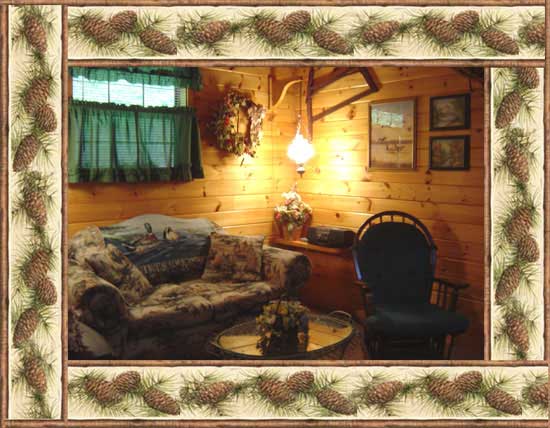 Welcome to Laurel Cabin.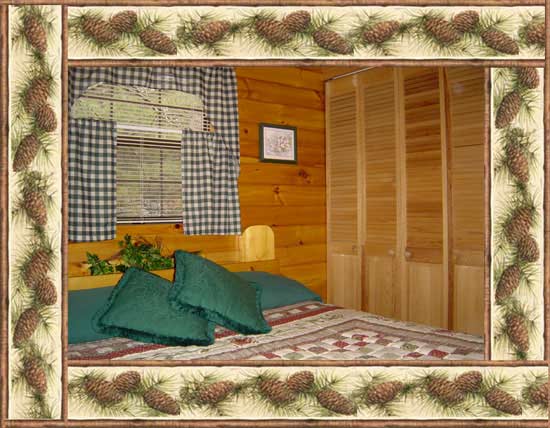 Comfortable bed and sweet dreams make your stay enjoyable.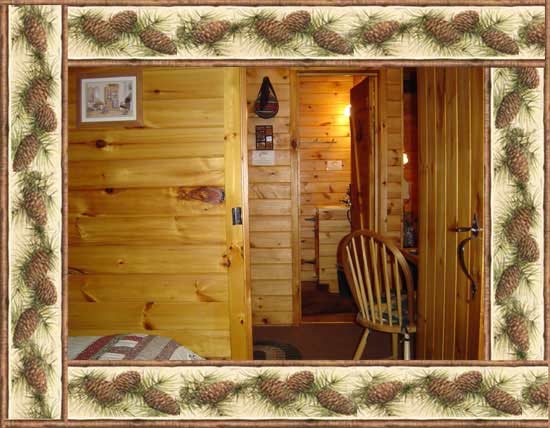 View of writing desk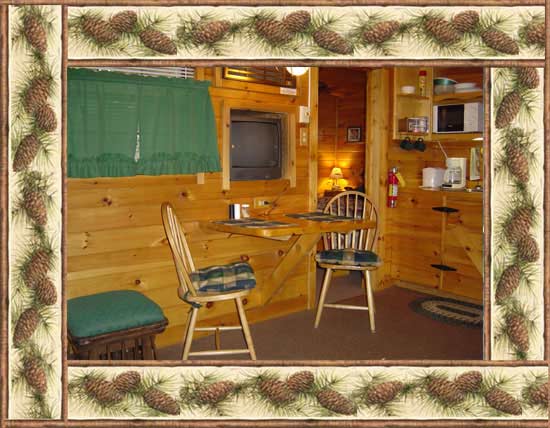 Dining area perfect for two.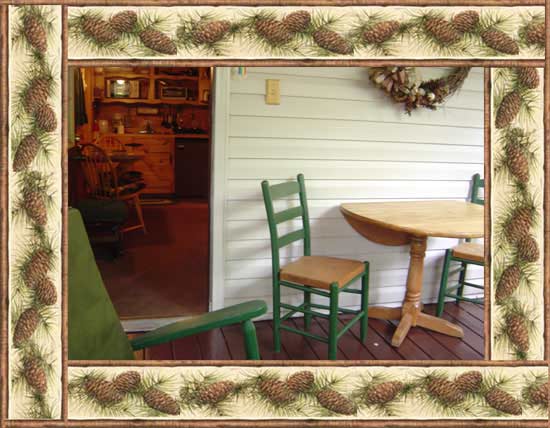 Enjoy the back deck for privacy and glimpses of wildlife such as deer, squirrels and birds.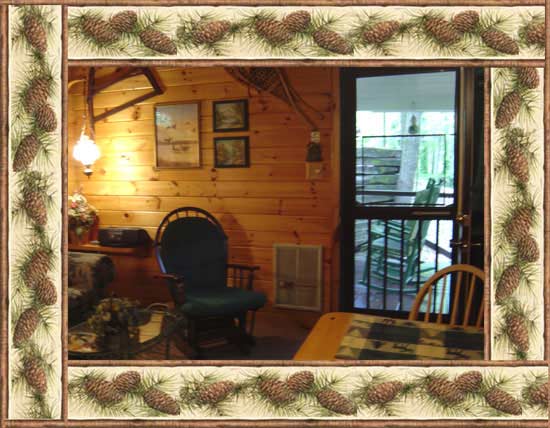 Leave the doors open and enjoy the fresh mountain air.